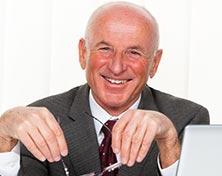 People
Almost 100 million Americans are 50+, and millions want or need to find jobs. With ongoing high unemployment and low economic growth, new-business creation is the most viable option for people 50+ who wish to continue working.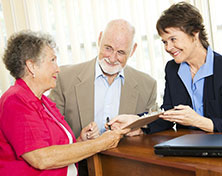 Employers
An aging and shrinking workforce requires employers to utilize sub- stantially more qualified workers over 50 through flexible workplace options and other means, while also supporting entrepreneurship to a greater degree.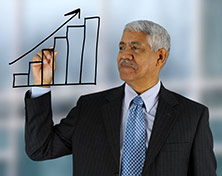 The National Economy
With continued high unemploy- ment and low economic growth,
it is a clear imperative that the government provide an environ- ment that encourages, supports and sustains substantially more entrepreneurship.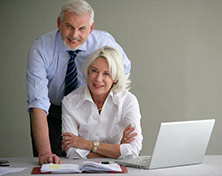 Changing the National Mindset
Negative thinking about aging must be replaced by a positive belief that people over 50 are a valuable source with experience, expertise, seasoned judgment and proven performance that must be utilized to a greater degree.
Start Anew At 50 —
Create Your Own Business
A two part learning event
Latest News
Atlantans Over 50 Invited to Learn About the Benefits of Starting Their Own Business
On May 1st, Atlanta-area residents over 50 are invited to participate in an interactive learning experience; "Start Anew at 50—Create Your Own Business", beginning at 6:30 pm and ending at 9:30 pm following a social period. Registrations can be made at ctrpl.org. Continue reading
PRESS RELEASE: Five Two-Part Events Planned for 2014
In collaboration with Jeff Williams, President of Bizstarters.com, and Helen Dennis, a recognized leader in the broad field of older workers, aging, and "the new retirement" as defined by Baby Boomers 50+, we are holding a series of five events in Atlanta, Chicago, Philadelphia, Dallas and Seattle. Continue reading
Center for Productive Longevity (CPL)
With high unemployment and low economic growth at present and projected for the foreseeable future, CPL has devoted the last four years to stimulating new-business creation for people 50+ where they are qualified and ready to continue adding value. The result not only enables this large and growing segment approaching 100 million, almost one-third the total U.S. population, to continue working but also contributes to increased employment and economic growth on the national level.